News
See our most current news on our homepage.
8th Annual Spring Benefit Concert
 For our 2013 benefit concert, Erin McKeown performed a CD release show at Memorial Hall on April 26th.  Click here for more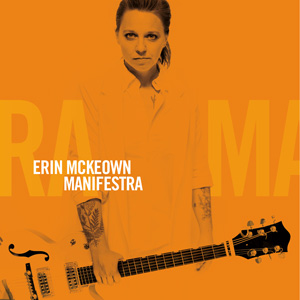 information. 


A Celebration of the Life and Legacy of Eric Grinnell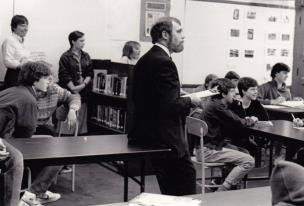 Academy community members (alumni/ae, former parents, faculty, friends, etc.) joined us as we recognized and celebrated the life and legacy of founding Head of School Eric Grinnell on Saturday, March 30, 2013.  Click the image on the right for more event information.
"Fair is foul, and foul is fair..."  Macbeth showtimes are 7 pm February 28-March 2, 2013 with a 2 pm matinée on Saturday.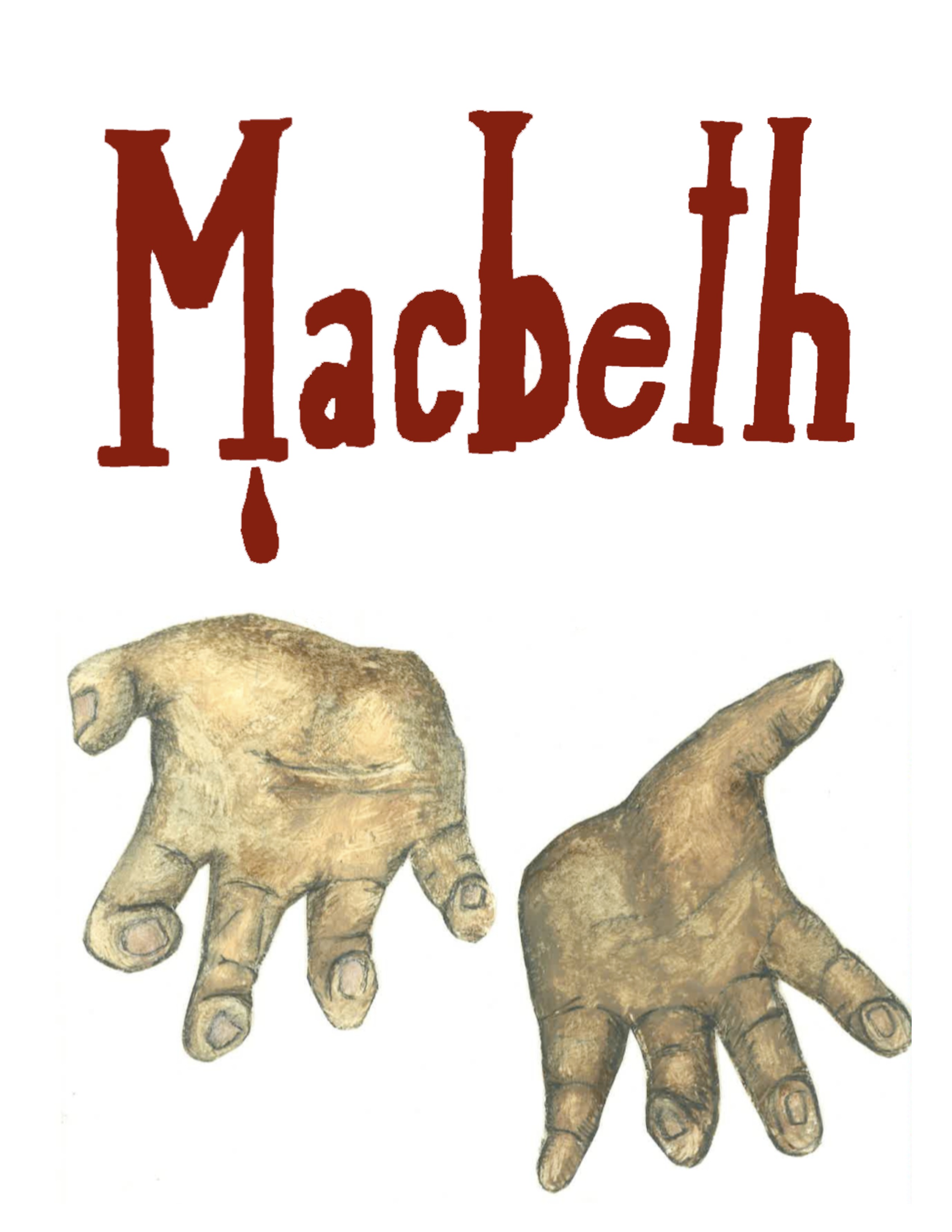 Poster by Molly Walsh-Warder '13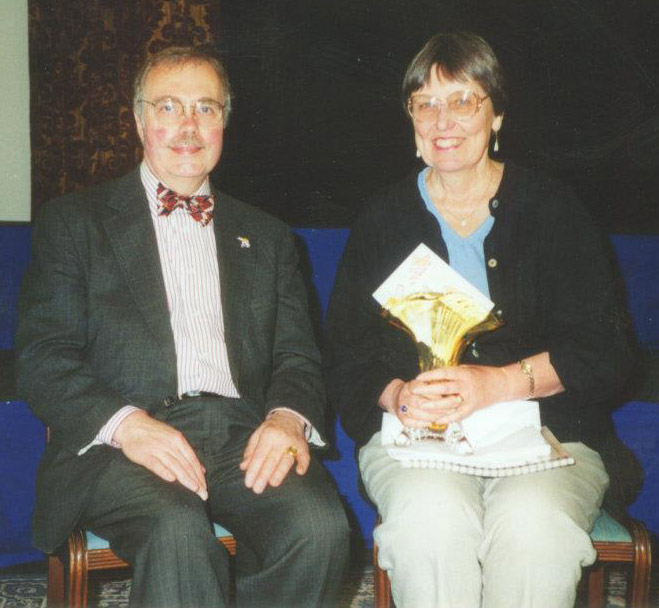 The Academy mourns the passing of founding headmaster Eric Grinnell on December 25, 2012.  A celebration of his life and legacy is planned for later this spring.  Please check back for updated information here or on our Facebook page.
RECETAS FAVORITAS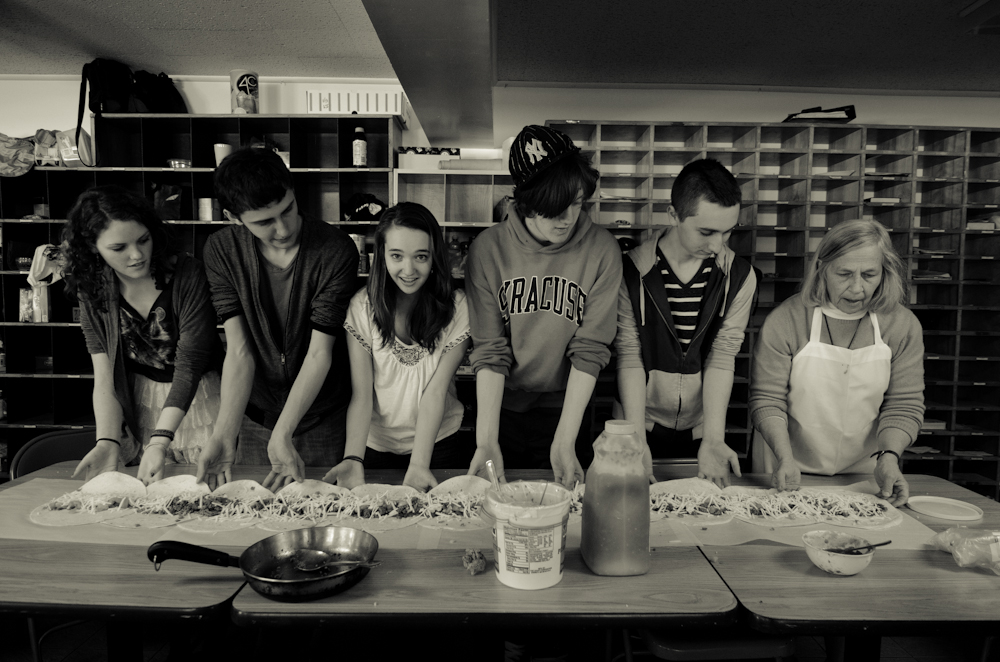 Retired Spanish teacher Señora Jane Grant and her '11-'12 Spanish V class compiled a book of recipes.  We are now pleased to offer these for sale! You can come by the school to pick up a copy, or click here to order online.                                       Photo by Max Kitchell '12.
LINK TO OUR SCHOOL STORE!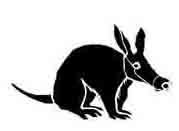 Update your aardvark swagger by connecting to our online school store site here.
DISCOVERY IN ITALY AT AN ARCHAEOLOGICAL DIG SITE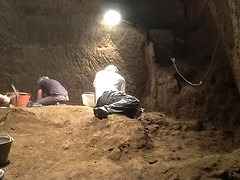 Latin teacher Molly Gayton and Katy Purington ('11) helped to dig out a pyramid in Orvieto, Italy - a structure unlike any other found previously in the area.  Read more - and see the newscast - here.

INSTALLATION OF MARK EFINGER AS HEAD OF SCHOOL
Saturday, September 29 from 2-4pm at The Academy will see the official installation of our new Head of School, Mark Efinger. Click here for more information.
HEAD'S WELCOME
Read Mark Efinger's welcome message here.
ACADEMY COMMUNITY DONATES FUNDS TO MODENA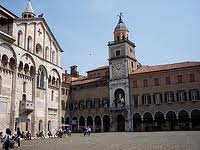 After hearing a personal and moving account from senior exchange student Bea Bompani, the Academy community rallies to the support of Modena's earthquake relief efforts. Read Bea's note of thanks.
NEW ADMINISTRATIVE DEVELOPMENTS - Read more here.
JOIN US IN WELCOMING THREE NEW FACULTY MEMBERS - Learn more...
SHELBURNE FALLS INDEPENDENT REPORTS ON JONATHAN DIAMOND AND SUMMER DRAMA AT THE ACADEMY Diamond reflects on running lines at swimming holes and building community through storytelling.  Read all about it...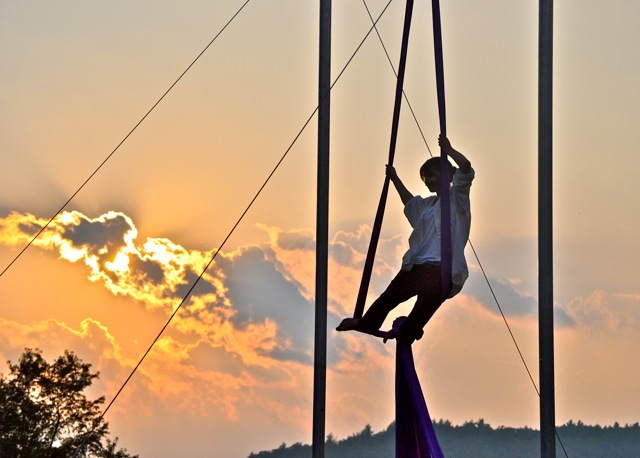 WANT TO LEARN MORE ABOUT THE ACADEMY? Join us for an information session at Forbes Library on August 1 at 7 pm. Meet our new Head of School, Mark Efinger, and discover more about our community from those who know us best.  Learn more...

ACADEMY TO HOST ANNUAL NCS CONFERENCE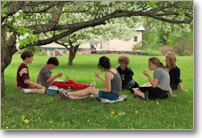 In July 2012, The Academy and The Putney School will co-host the annual conference of the advisors to the Network of Complementary Schools. Visitors will tour the campus, learn about our program and raft the Zoar gap. Read more about the Network program and this event here.
ZEPHYR FIELD DEDICATION: MAY 25, 3:30 PM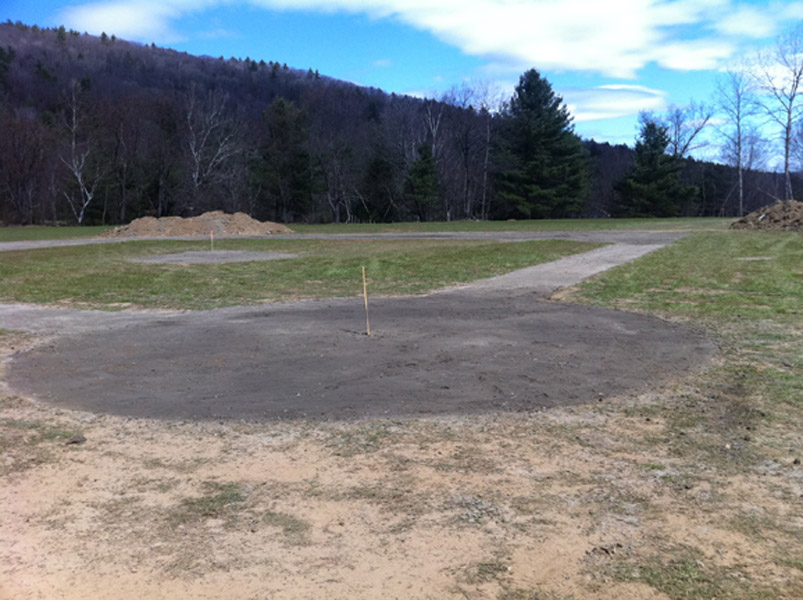 Please come together for a celebration to dedicate Zephyr Field. Join us for a pick-up game and refreshments.  Adults and children of all ages are welcome. Each family should bring a finger food to share, and blankets or lawn chairs if you wish. For more information, please contact us here. To read the full press release about the field's creation and to see more photos, click here.
GET YOUR TICKETS NOW - OUR ANNUAL BENEFIT CONCERT!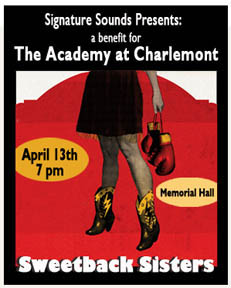 This year's benefit concert will feature The Sweetback Sisters and promises to be a very popular show.  As always, Academy student musicians will open for the band.
Tickets are $10 for students/seniors and $15 for adults in advance.  You can purchase them at local retailers - Boswell's Books (Shelburne Falls), Elmer's (Ashfield), Turn it Up (Northampton) and World Eye Bookshop (Greenfield) - or by calling the school at (413) 339-4912, or by clicking here.
IRENE: STORIES AND PHOTOS FROM CHARLEMONT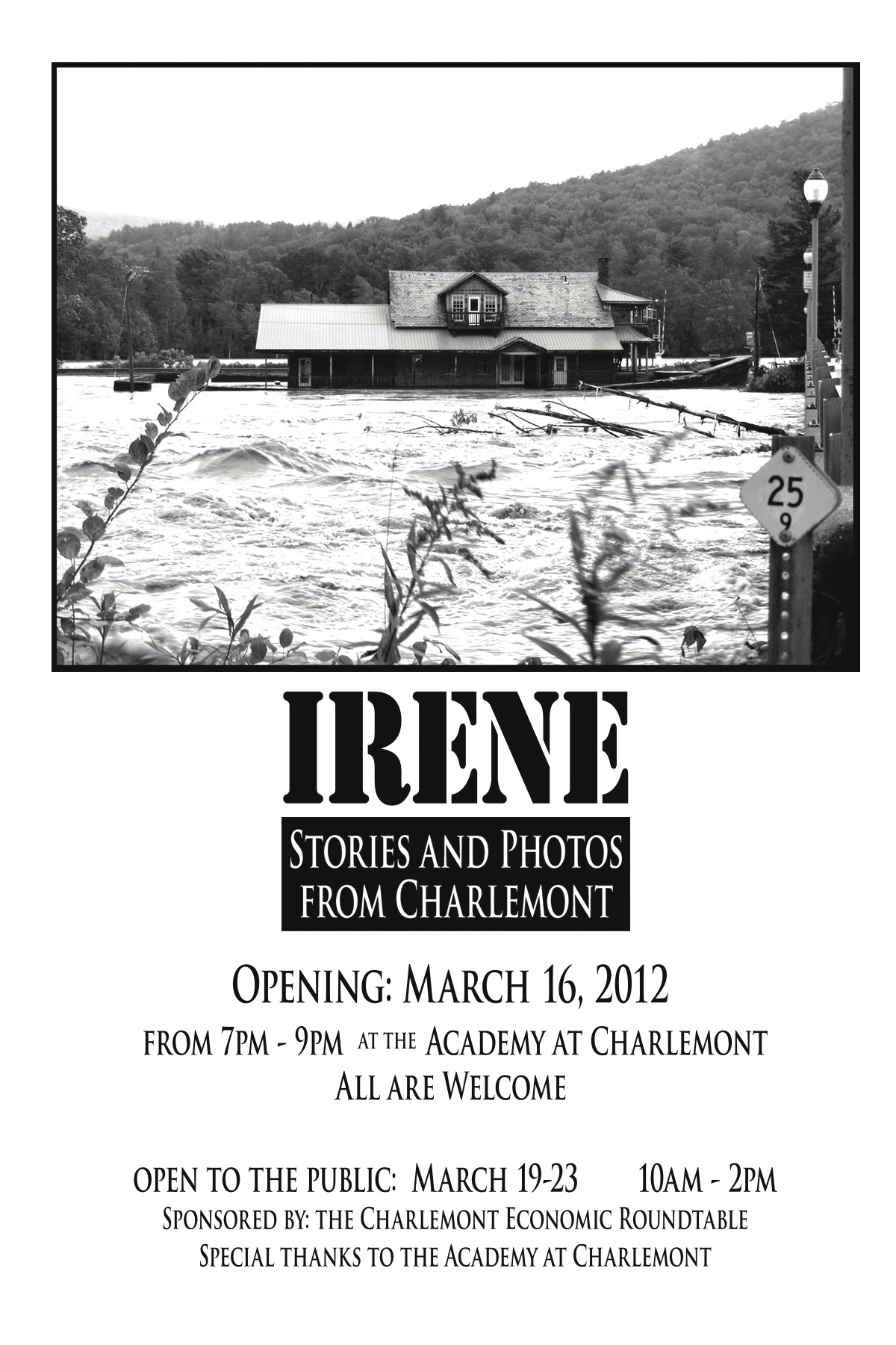 The Economic Development Roundtable of Charlemont has organized a community exhibition of photographs and stories of Tropical Storm Irene's impact and aftermath. On view March 19-23 from 10 am-2 pm.
MARK EFINGER NAMED HEAD OF SCHOOL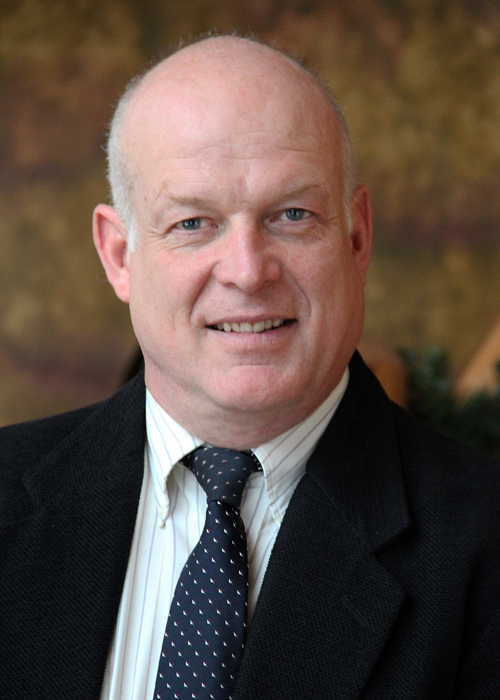 Trustees appointed Mark Efinger as the third head of school, beginning July 1, 2012. Read more here.
JULIUS CAESAR A SMASH HIT - VIEW VIDEOS ONLINE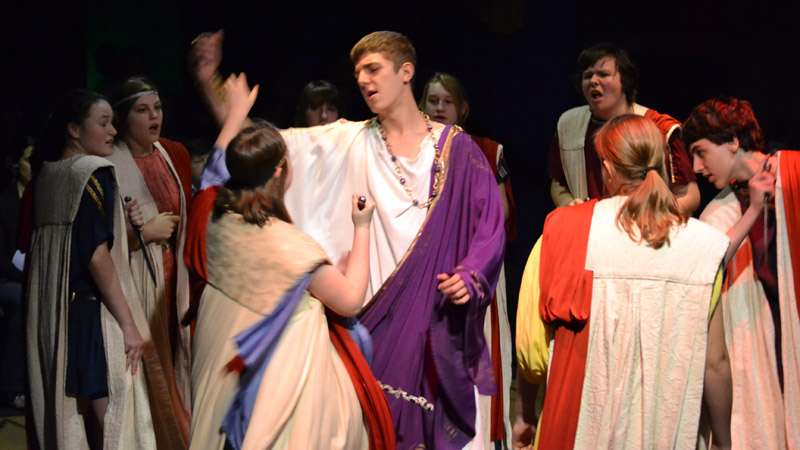 Video clips from Saturday's matinee performance can be seen on our Facebook (where you will also find links to still images) and YouTube pages. Read a piece by Catherine Fahy of the Independent here. Photo courtesy of Lorena Loubsky.
ACADEMY ALUM AND BUDDING STARLET SARAH HARTSHORNE FEATURED IN LOCAL ARTICLE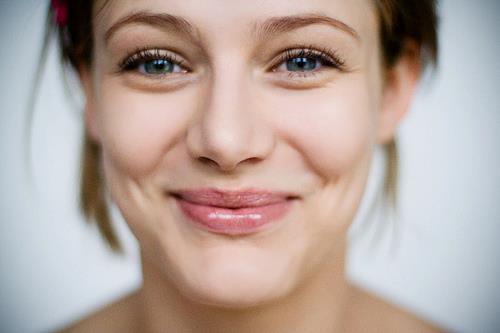 Sarah Hartshorne ('05) was recently featured in a Recorder article. Hartshorne speaks candidly on her modeling, acting, and stand-up comedy accomplishments and aspirations. Learn more here.
ANNOUNCING THE ACADEMY BRIDGE PROGRAM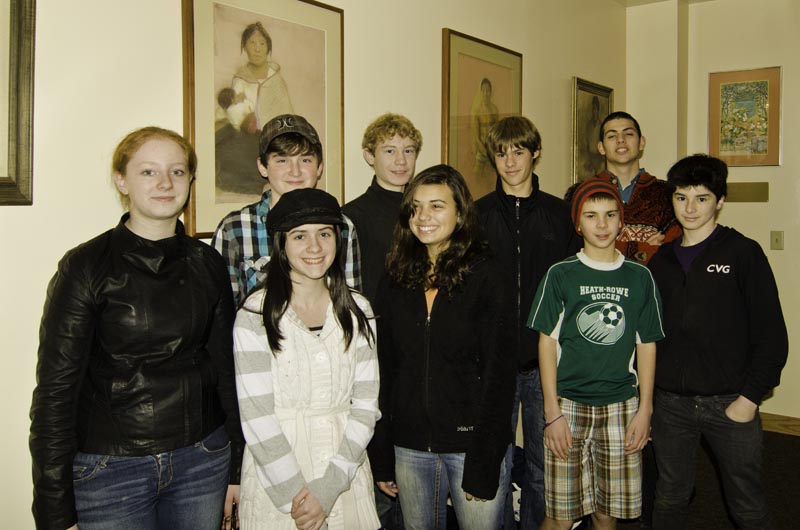 The Academy Bridge Program offers qualified homeschoolers a chance to take both academic and studio block courses, and generally experience school life in a warm and welcoming community.  Read more here.
8th ANNUAL CORNUCOPIA AUCTION ~ THANK YOU!!!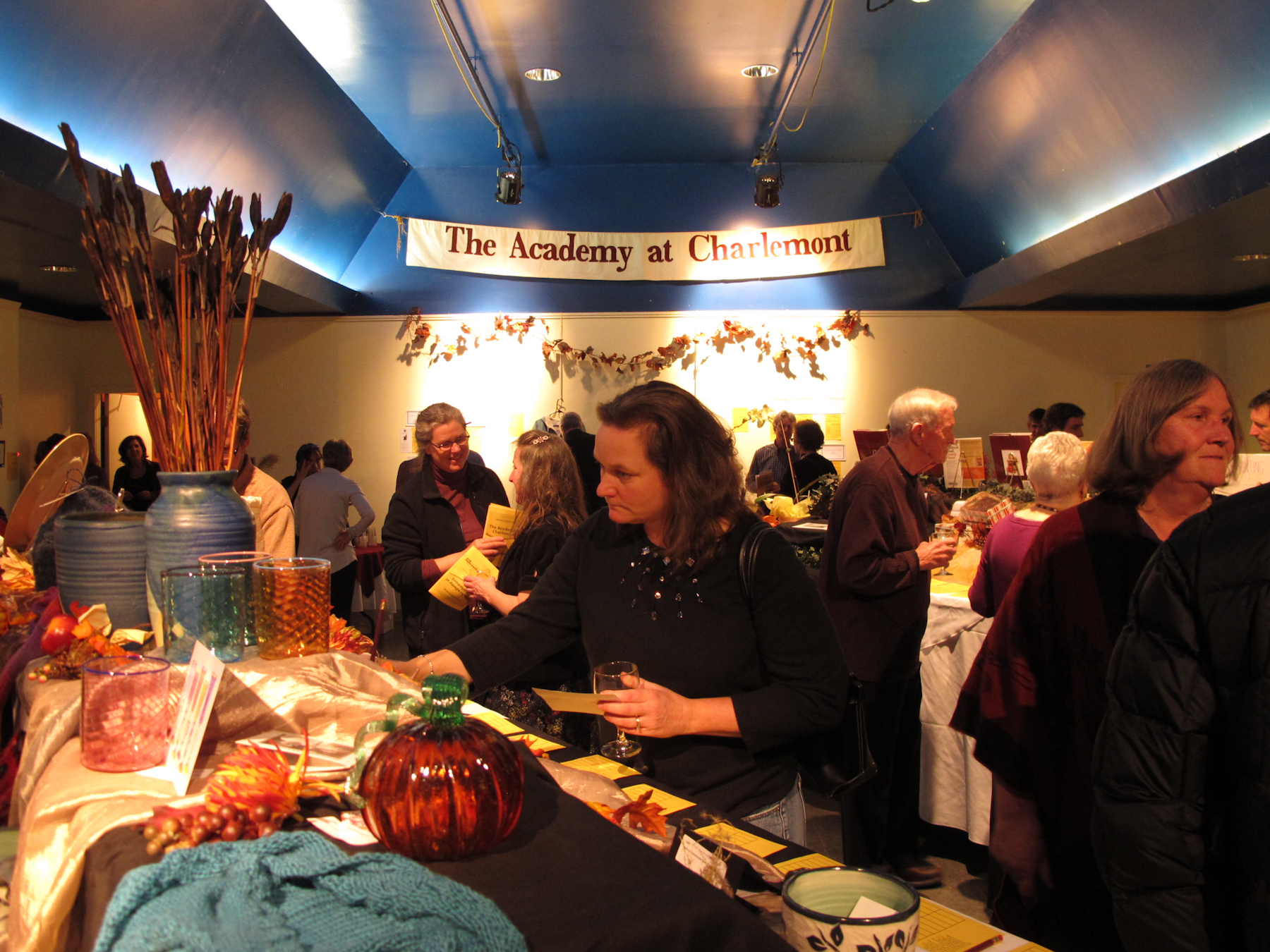 The 8th Annual Cornucopia Auction held on November 5th was a huge success, raising over $17,000 for student programs.
Read more here.
ACADEMY STUDENTS RECOGNIZED BY NATIONAL MERIT SCHOLARSHIP PROGRAM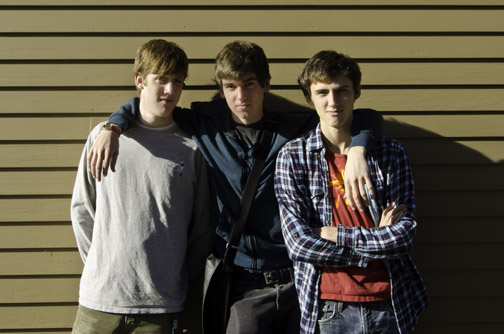 We are very pleased to announce that Sawyer Thompson (center) was named a Semifinalist in the 2012 National Merit Scholarship Program and will now compete for a National Merit Scholarship. Eamon Wick (left) and Milo Farley (right) were each named as Commended Students in the program. Read more about this exceptional achievement on ourFacebook page. Photo by Max Kitchell, '12.
Teacher Stephanie Purington publishes recipes, reflects on The Academy in Penzey's Catalog
  Read more here.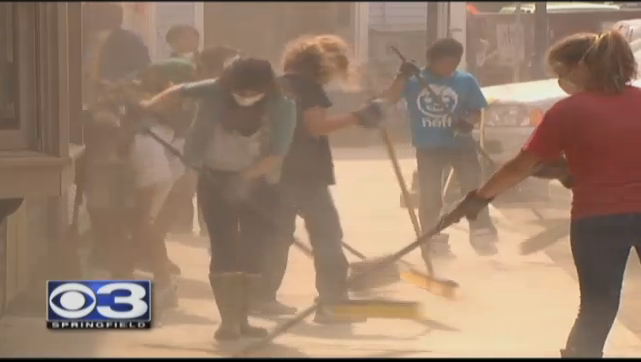 Academy Students Help Clean up after Irene
                           Students and faculty helped local residents and businesses after flooding caused by Tropical Storm Irene.  CBS3 from Springfield was on the scene and interviewwed them.  Learn more...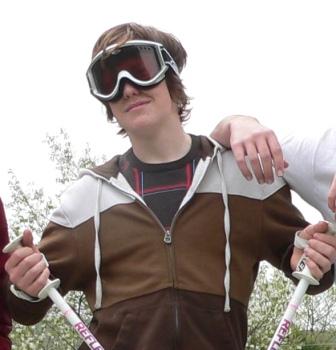 A Life Well Lived: Remembering Zephyr
Zephyr Rapinchuk '10 inspired everyone who met him. The Academy celebrates the life of an artist, an athlete, an intellect, and a true-blue Red Sox fan. Learn more...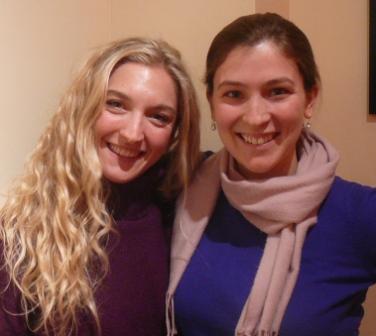 Twelfth Night: A Letter From The Directors
Shakespeare & Co.'s Kelly Galvin and Brittany Morgan are directing a comedy that will reveal "a land of passion, riotous clowns, and mistaken identity." Learn more...

Sophomores Kick Off Yale Fieldtrip Series
Tenth-grade students at The Academy at Charlemont visited the Yale Center for British Art in New Haven recently, the first in a series of fieldtrips designed to enhance their humanities curriculum. Learn more...